About Creekside Grove
Creekside Grove is a scenic venue located in the Endless Mountains of Northeastern Pennsylvania.
Situated on 10 landscaped acres it is the perfect location for your next event. Creekside Grove is conveniently located just north of Scranton, Pa and south of Binghamton, NY.
The grove features a large covered pavilion with vaulted wood ceilings, fieldstone walls and a stone fireplace. The pavilion features a removable enclosure in case of inclement weather and an extra large deck shaded by beautiful Sycamore trees.
The grounds feature a pond with a fountain and gazebo, a babbling creek and many activities to keep your guests happy. Please feel free to call at any time for a tour of our unique venue.
Visit our Facebook page for pictures of past events.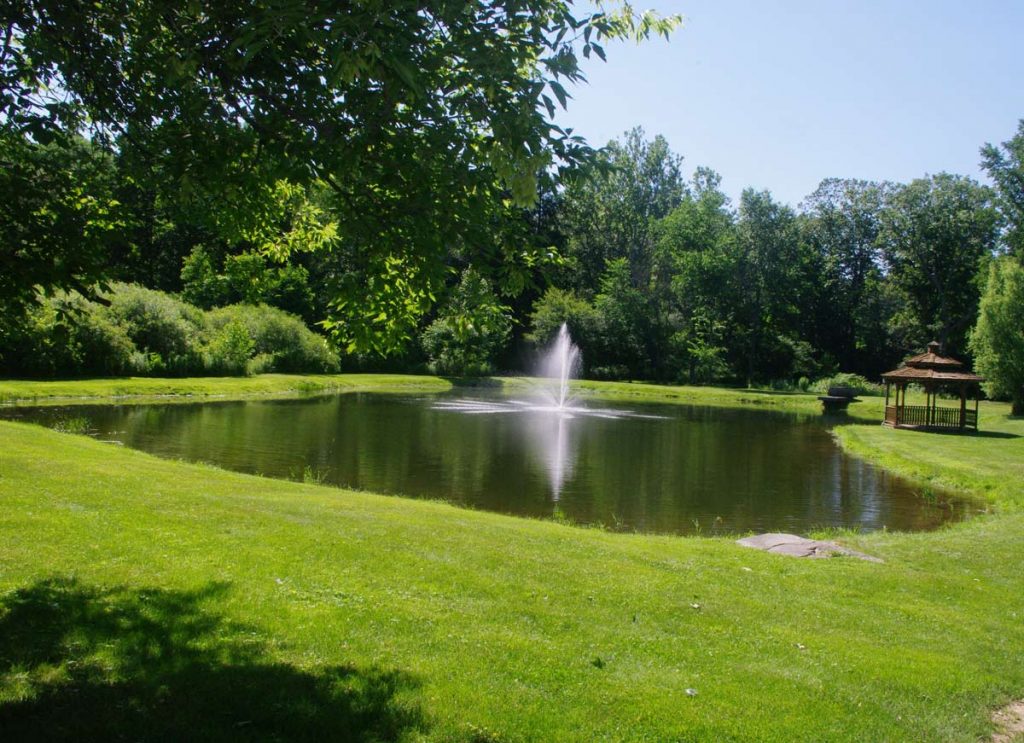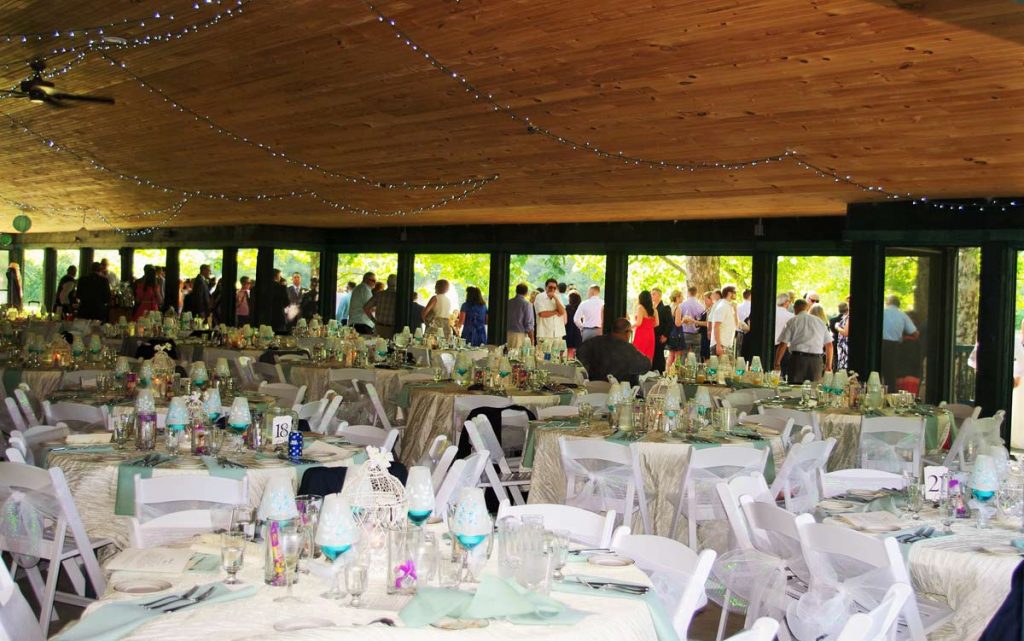 Weddings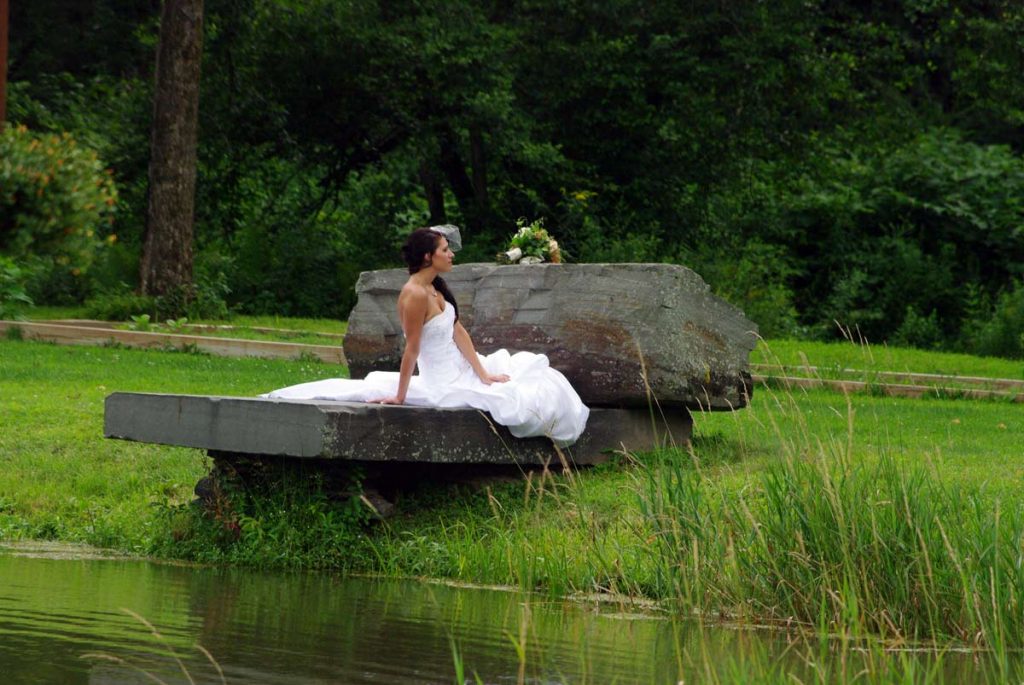 Our scenic location will create wedding memories that will last a lifetime. The grounds have numerous locations for the perfect open-air ceremony. And should the weather not cooperate our large covered pavilion will keep you and your guests undercover and dry for both your ceremony and reception.
Our shaded deck is perfect for your cocktail hour and a quiet place for your guests to talk and relax.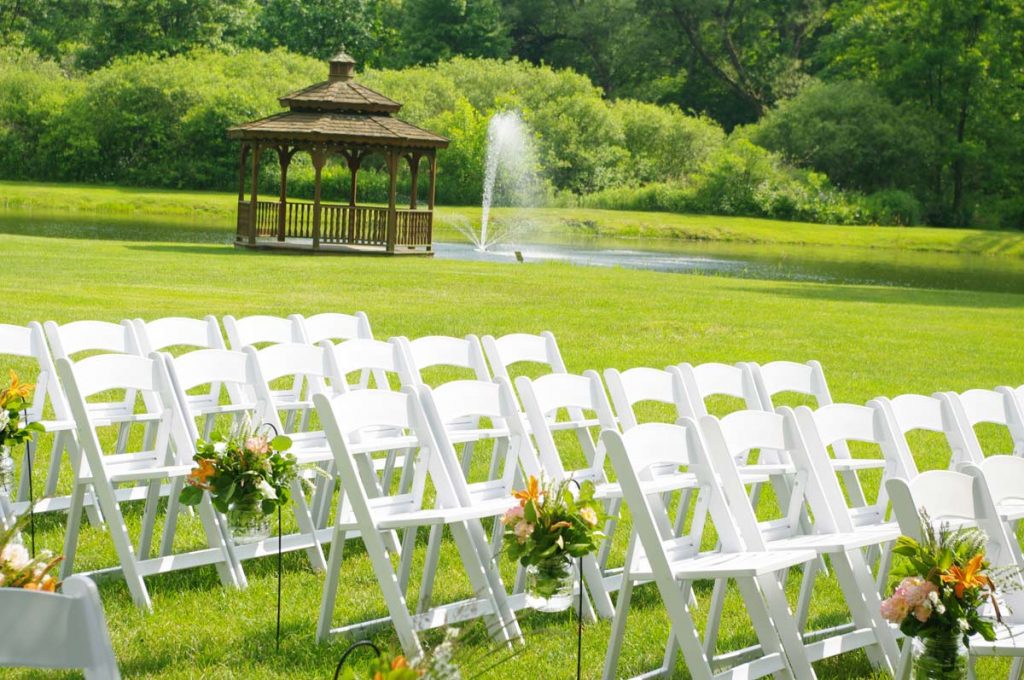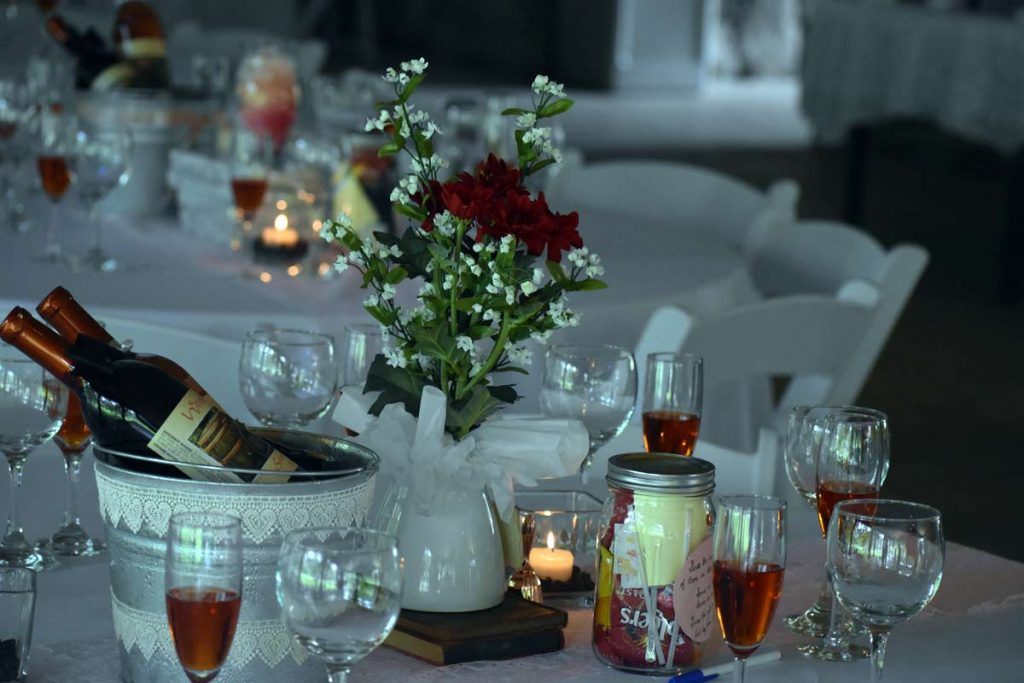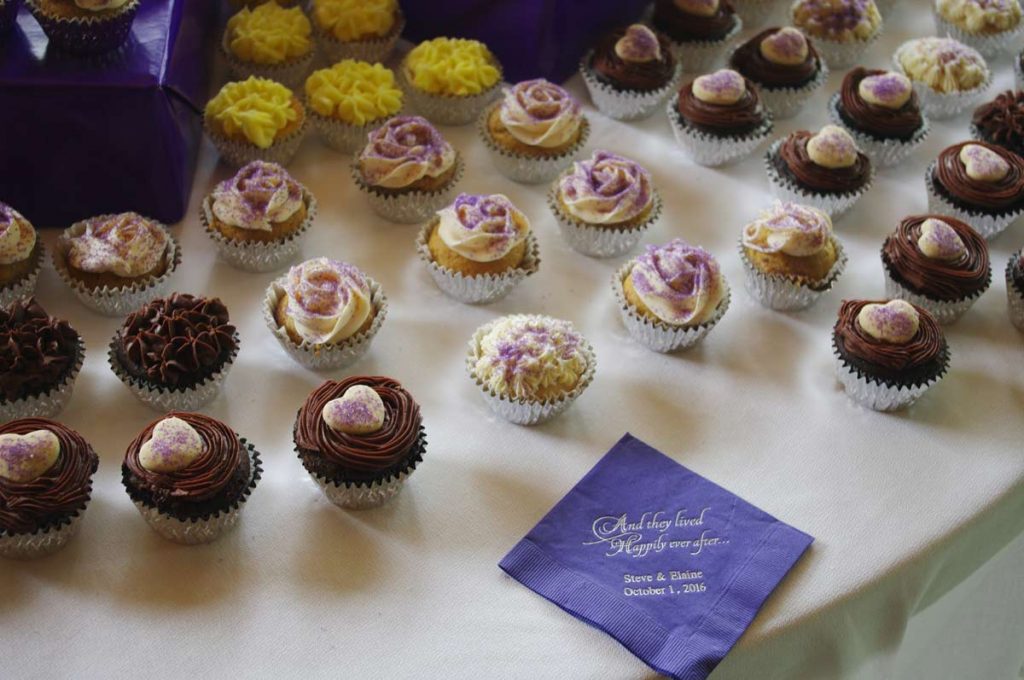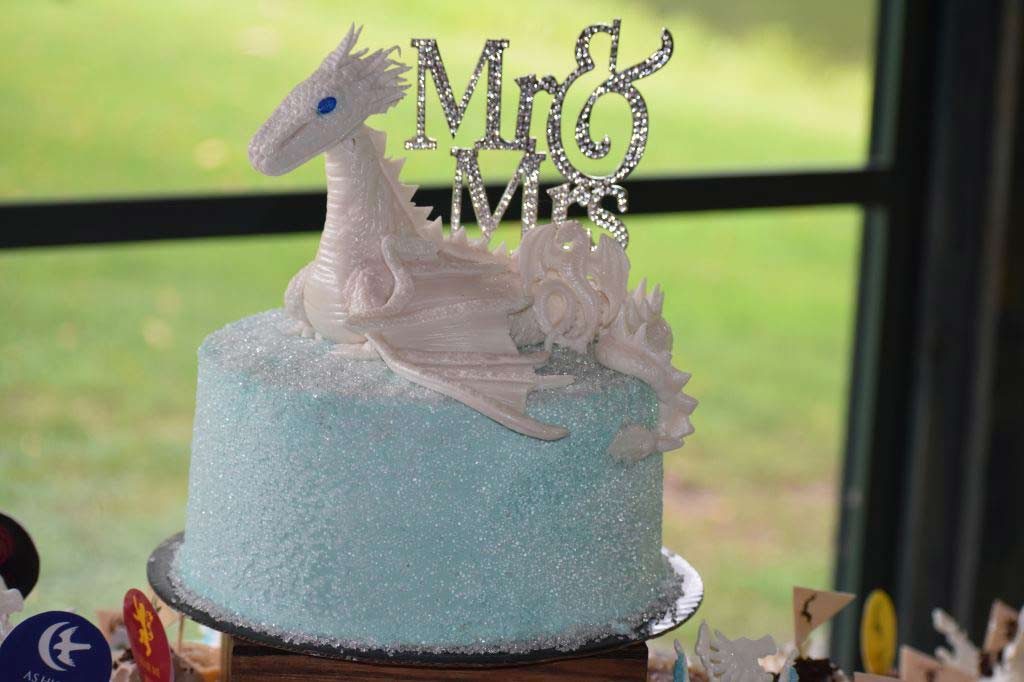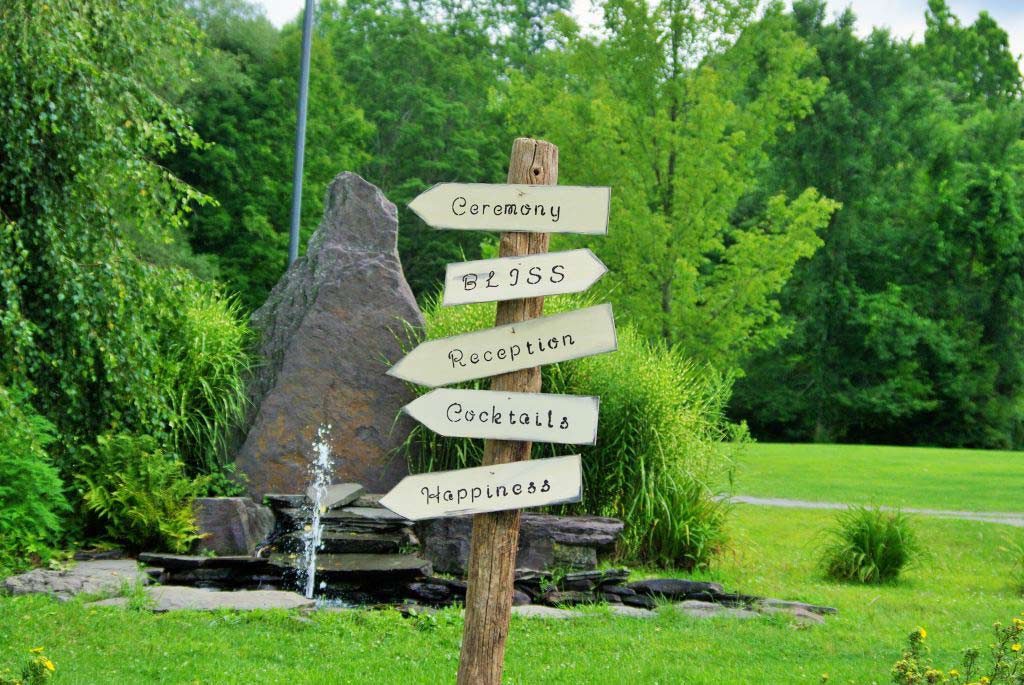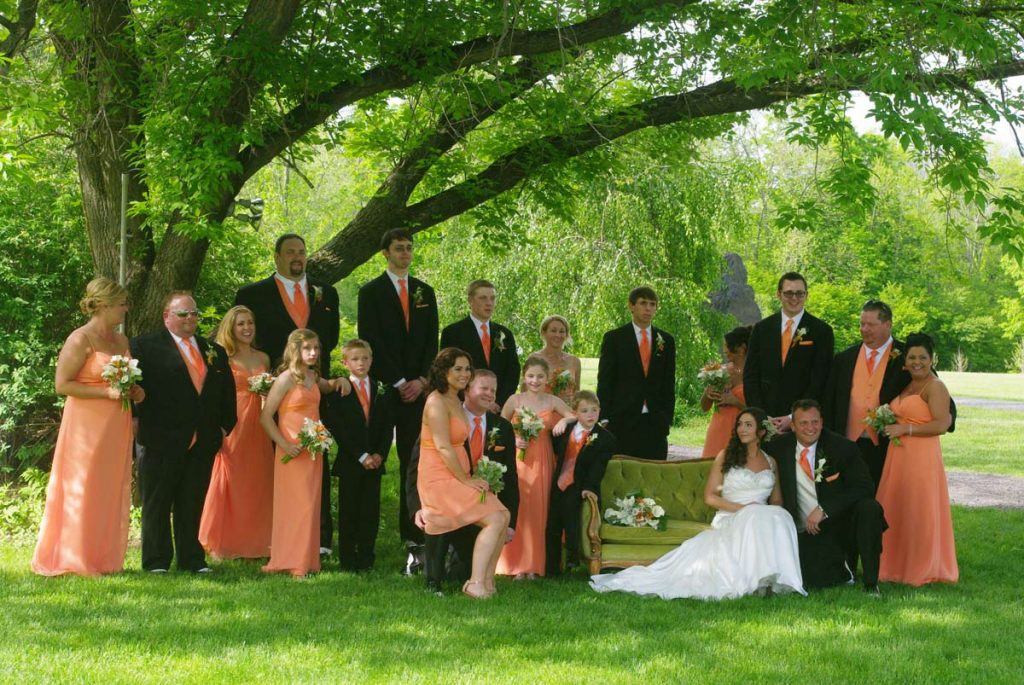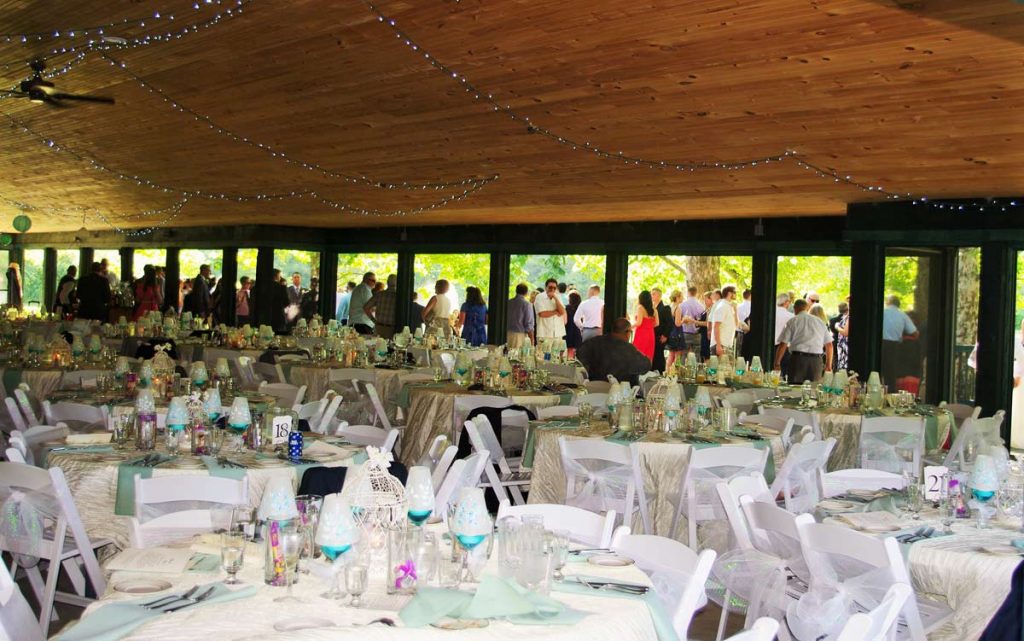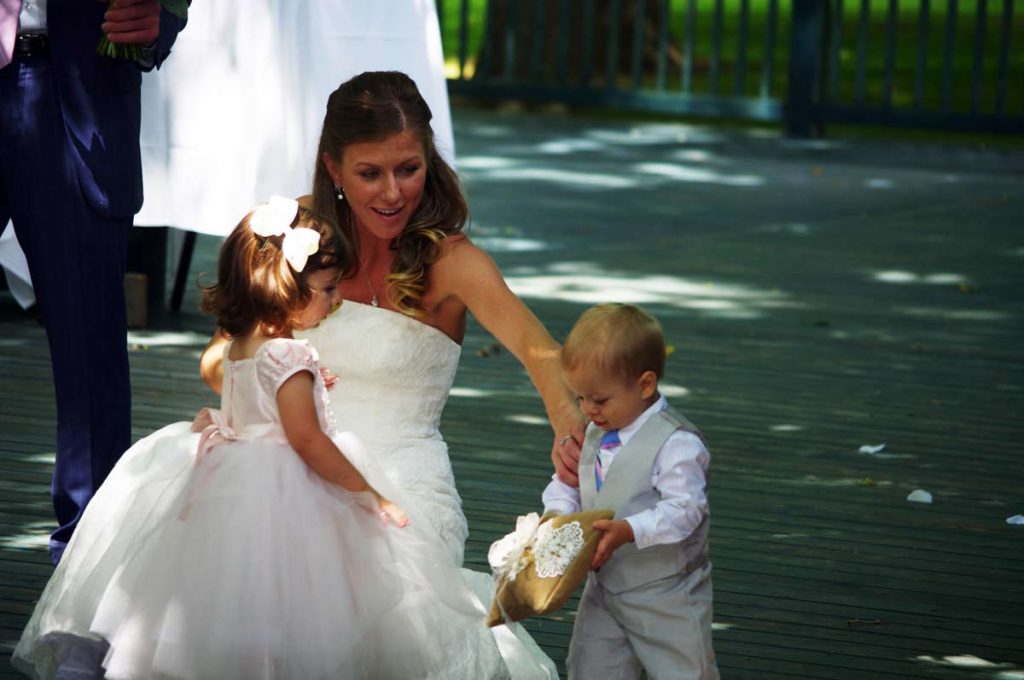 Pricing and More Info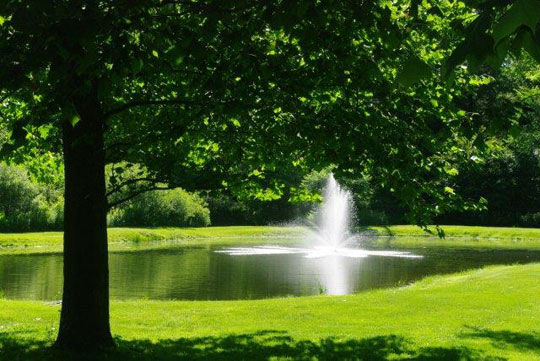 Creekside Grove is located in the Endless Mountains of NE Pennsylvania 20 minutes north of Scranton and features a rustic yet elegant atmosphere.
The property is situated on 10 parklike acres featuring large shade trees and a pond. Our 4000 square foot pavilion has a large fireplace, stone walls and a vaulted wood ceiling. The pavilion has a removable enclosure for the cooler months (heat included) and is open air in the summer. The large, attached patio is shaded by sycamore trees to allow you to enjoy the outside. The bathrooms are located under the pavilion for ease of access.
The venue also has a small Brides' She-Shed for the bride to prep and stay out of sight until the ceremony.
Creekside Grove rents the venue only with reception tables and chairs included. We always allow you to choose your own caterer—to fit your taste and budget. There is a separate prep area for your caterer featuring refrigeration, sink, freezer, and warming cabinet.
Our Facebook page features many pictures of past events.
Tours are given 7 days a week with 1/2 hours' notice.
Call Diane at 570-497-0457 for a tour of our unique venue.
Pricing & Information
Saturdays Bookings
Saturday is a flat fee of $2750.00 + Tax. ($2915.00) Friday can be booked for decorating rehearsal etc. for a flat fee of $400.00+Tax ($424.00) and Sunday can be booked for cleanup at a flat fee of $300.00 +Tax. ($318.00).
Retainer due at booking is $1060.00
Friday Bookings
Friday is a per person fee of $15.00 + Tax ($15.90) with a 50 person minimum.
Retainer due at booking is $795.00
Sunday Bookings
Sunday through Thursday is a per person fee of $12.00+Tax ($12.72) with a 50 person minimum.
Retainer due at booking is $636.00
If alcohol is served an event insurance policy with host liquor liability in the amount of $1,000,000.00 naming Creekside Grove as an additional insured is required. Search event insurance online. The cost should be under $200.